great news everyone, Control is going to be on the cover of next month's PC Gamer!!
the october issue is already out for subscribers, here's the AWESOME cover done by one of our concept artists: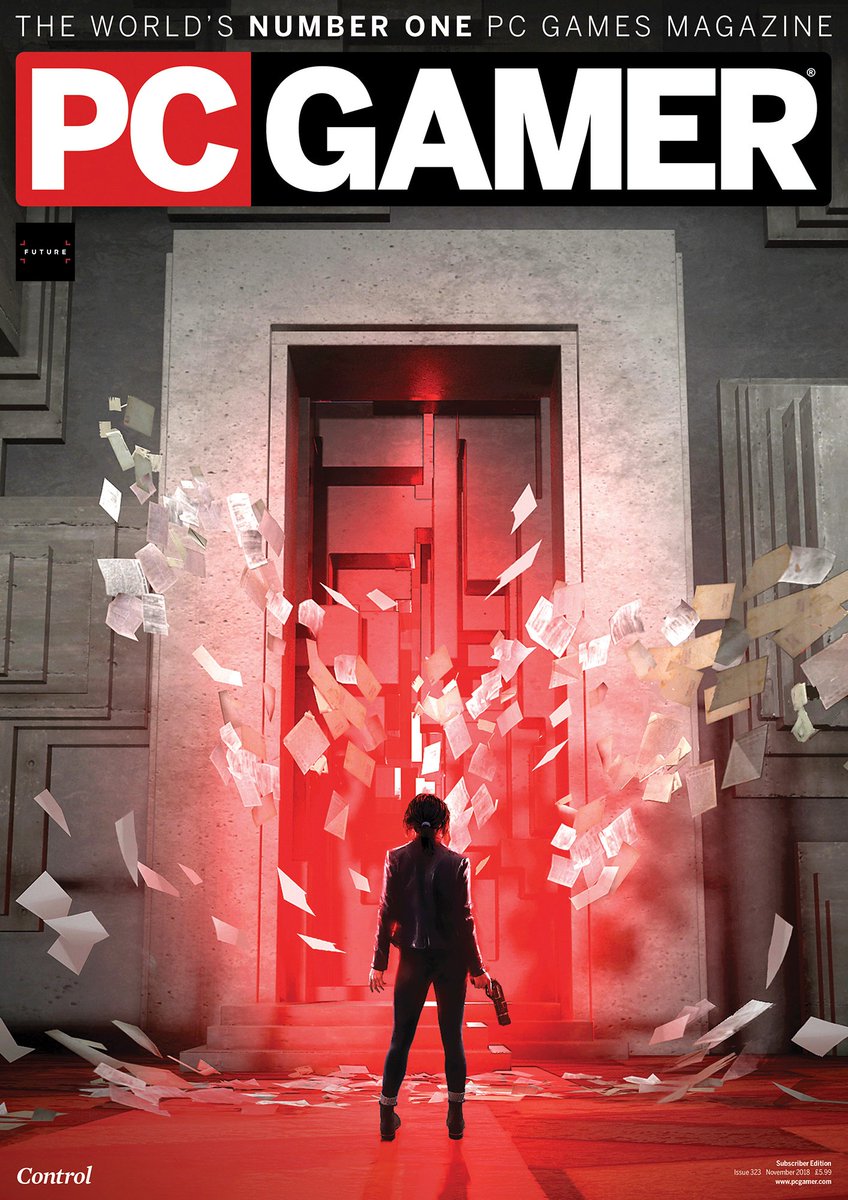 and here's the 'main' magazine cover, also done by us. doesn't jesse look amazing?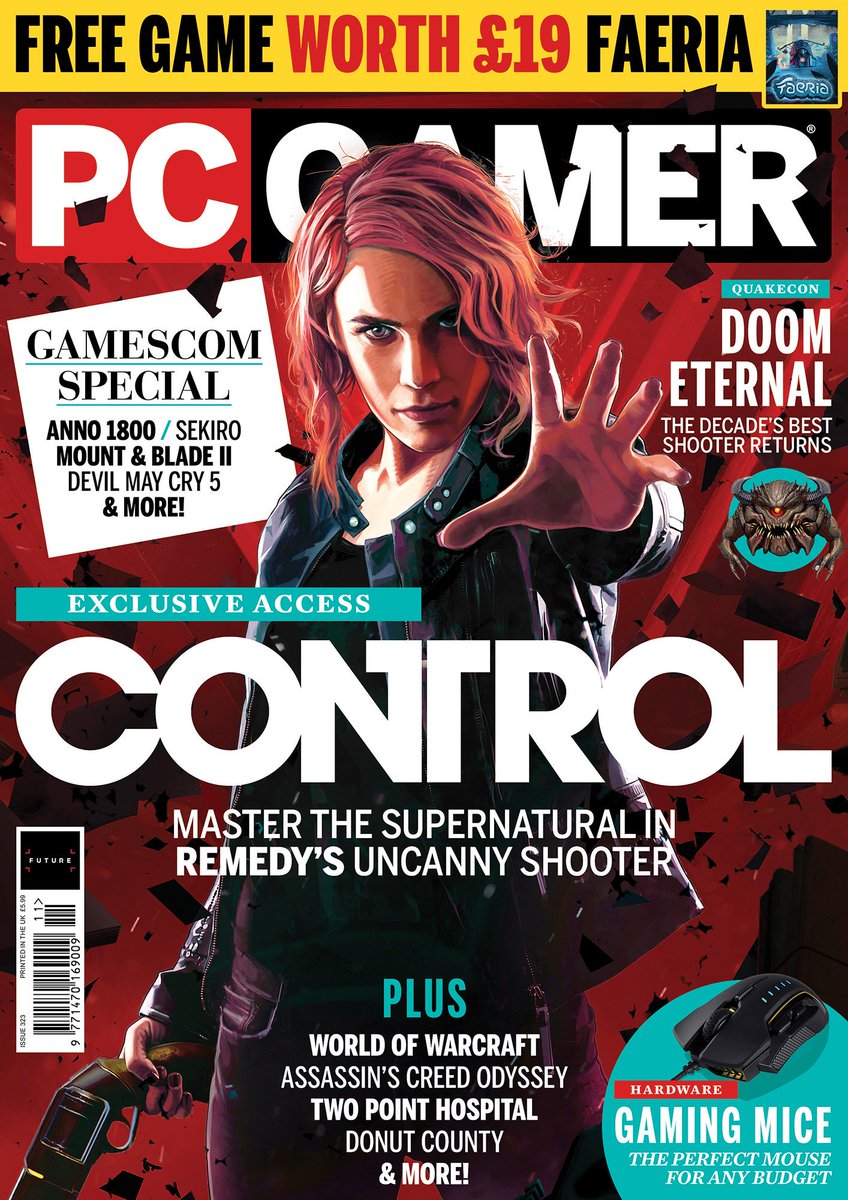 in the magazine itself, you'll be able to read a preview of the game done by pc gamer's own andy kelly, along with an interview with our creative director, sam lake, and the game director for control, mikael kasurinen. here's a lil tease: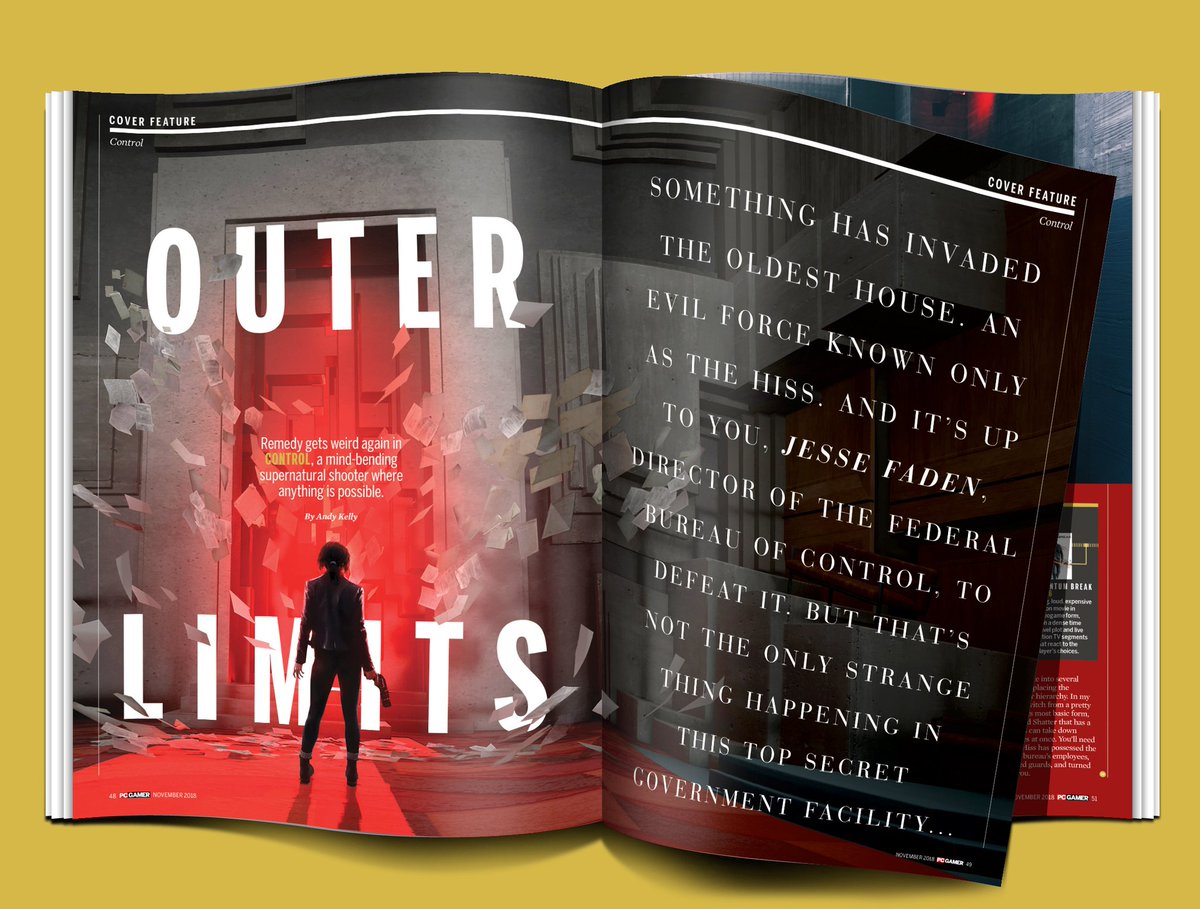 what do you think?
the issue is out this week! are you going to be picking it up?