Did you grow up in the 80's? Remember how awesome He-Man was? Me too! Let's discuss them. What were your favorites?
One of my favorite figures was Scareglow.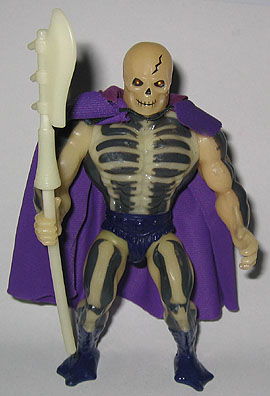 What inspired me to do this thread was while searching the internets for random things I came across the Masters of the Universe CLassics toy line they have now. Updated more detailed versions of the classic toys. and Lo and behold what did they just releae this december? THE NEW SCAREGLOW!
It looks like most of the figures are sold out on Mattycollector.com, which is the only place you can oficially buy them....but if you look aorund on ebay and amazon and other places you can find them. It seems Skeletor is the most expensive one(60+ bucks in some places). I found a Scareglow on Ebay though for about $30...and He-Man for around the same price. i'm totally going to get Them. The original Scareglow is one of the rarest He-Man toys there is...and I'm getting this new one before it becomes rare as hell too!
So what were your favorites?